The Bible Amplified, the best holy Bible app to make your life happier!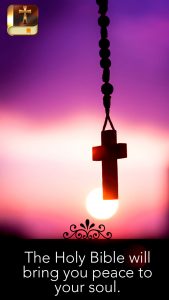 For those of you who are interested in getting an easiest Bible to study and understand, we recommend the Bible Amplified!
You probably have a Bible in your home. Do you read it? May be you are tired after work, and you decided to watch TV instead of reading this amazing book. Now, you have the opportunity to enjoy the Bible online on your phone or tablet Android. You can read it every day, at the time you want!
Make it a habit and you will see how life changes.
The Bible is one of our greatest sources of spiritual food. Download now the Bible Amplified, the best translation of the Holy Bible!
Amplified Bible was created in order to help the reader to better understand what the sacred scriptures mean. It uses a system of brackets containing words, comments and explanatory phrases.