Download our app with a free and easy version of the Bible. Start your day reading the Holy Word of God on your phone or tablet Android.
Today, million of people around the word are reading, watching and sharing the Bible on their electronic devices.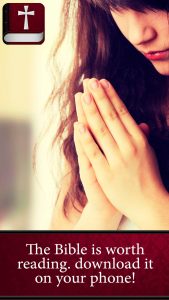 Here we offer you a translation that helps you to understand what you are reading. Sometimes, the traditional Bible is difficult to understand. This is because the English language has changed. For that reason, many versions have been written since the first translation, the King James.
We recommend our Version, the Bible in Basic English, a Bible easy to read and understand, in common and every day language.