Do you like to read the Bible?
Enjoy the King James New Version, the best Bible online/offline!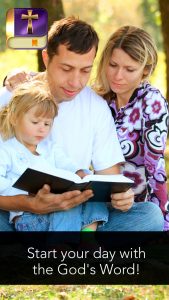 Download the Holy Bible and discover the miracle of God's Word! Read this exceptionally rich and accurate translation of Holy Bible. The more you study it, the more you will trust its purity and integrity.
The KJNV is a Version made by a group of Bible scholars and church leaders who wrote a New Version of the Bible, updating the vocabulary and grammar of the King James Bible, the first and most influential Bible off all time.
It's a modern translation of the Bible, but preserving the style and purity of the original King James.