Download the World English Bible: a complete version of the Holy Bible, Free.
If you love the Holy Bible you should download on your mobile device the most accurate translation and complete version known as the World English Bible.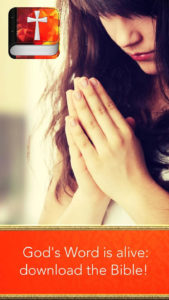 This Holy Bible app is a modern English translation which you can download on your phone.
This version is based on the American Standard Version of the Holy Bible first published in 1901, the Biblia Hebraica Stutgartensa, Old Testament and the Greek Majority Text, New Testament.
This version keeps faithful to its original verses and psalms, its very easy to read and understand.