Looking for the most influential Bible even written?
This application can help you!
We offer you the most important and prestigious English Bible of all time.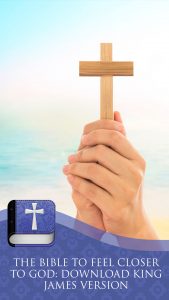 The King James Version (KJV), also known as the Authorized Version (AV) or King James Bible (KJB), was an English translation of the Holy Scriptures ordered by the King James I of England, in 1604.
This translation was made by a group of scholars members of the Church of England, from the original texts in Greek, Hebrew and Aramaic.
This English Version was named "the most celebrated book in the English-speaking World".
King James Version is the most popular Bible in the United States, especially for evangelicals. The Episcopal church and the Anglican Communion also use this Bible in the services.